Log in to your ShootProof account at https://studio.shootproof.com/v2/login
Click on the "Get Started" button in the "Sell and Get Paid" tile in your ShootProof dashboard. Then, click on "Create a Price Sheet" from the list.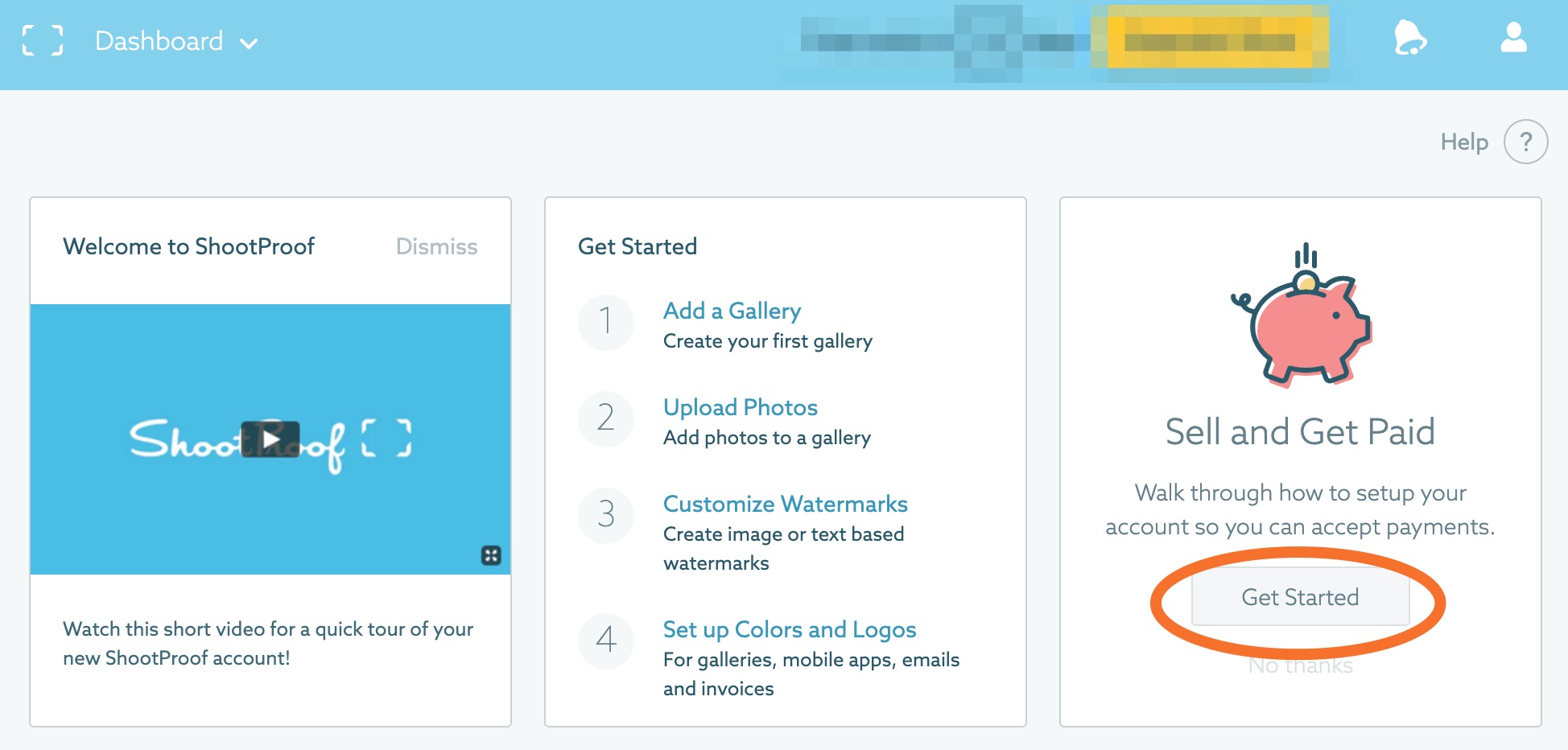 You can also access "Create a Price Sheet" by clicking on the dropdown menu on the top left, clicking "Commerce", and then clicking "Pricing".
Click on the "Create a Price Sheet" button near the top right of the screen.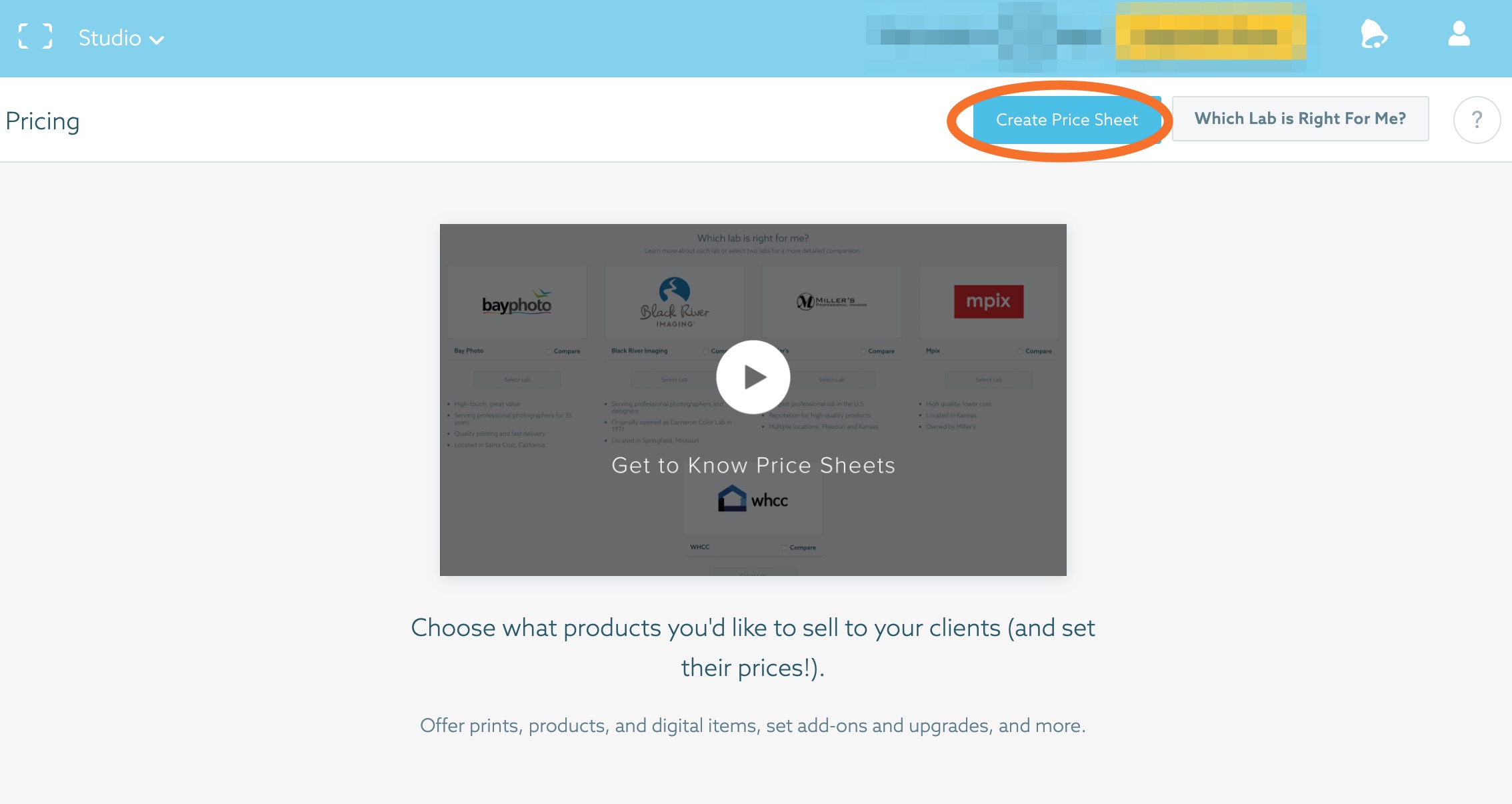 This page may have a tile labeled "Richard". If it does not, click the "Help" button on the top right corner of the DashBoard to contact ShootProof and ask for the Richard Photo Lab price sheet to be added to your account.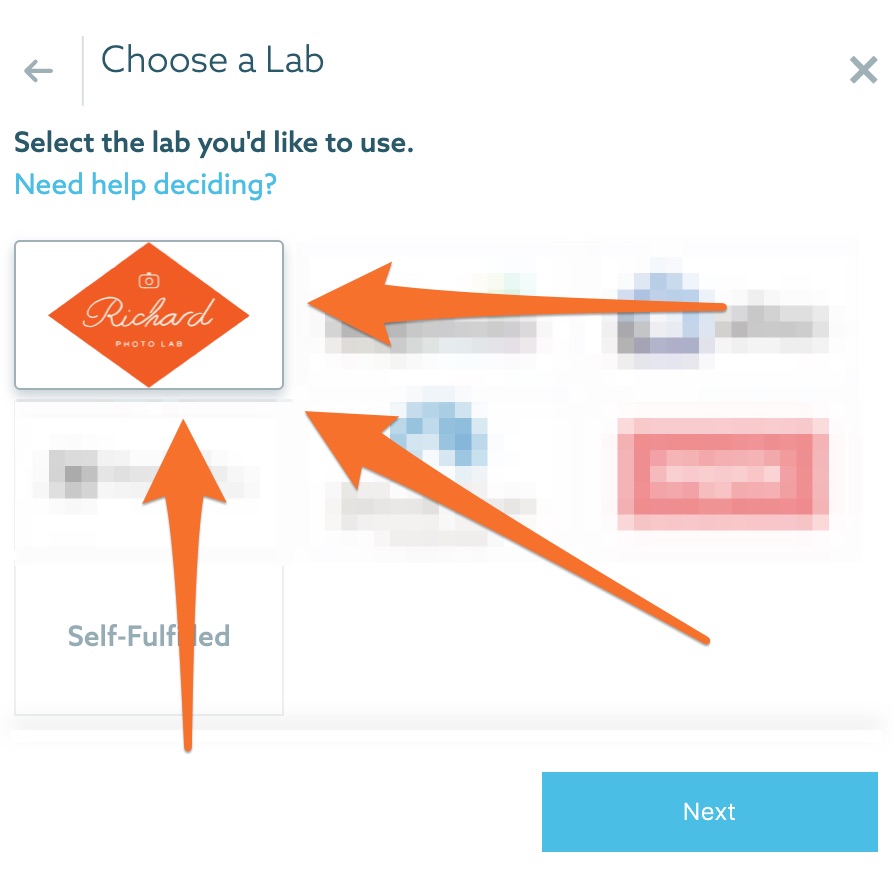 Click on the price list tile to review the products and prices for prints offered through Richard Photo Lab. You can also make these available to your already posted galleries through the "Actions" drop down menu.

For a full list of Richard's product offerings through ShootProof, click here.
Use the "Add Lab Item" button to add other print sizes and paper options that can be fulfilled through Richard Photo Lab.