Log in to your Instaproofs account at https://secure.instaproofs.com/manager/login.php
Select "Selling" from the menu on the left-hand side of the page, then select "Lab Fulfillment", then "Lab Setup".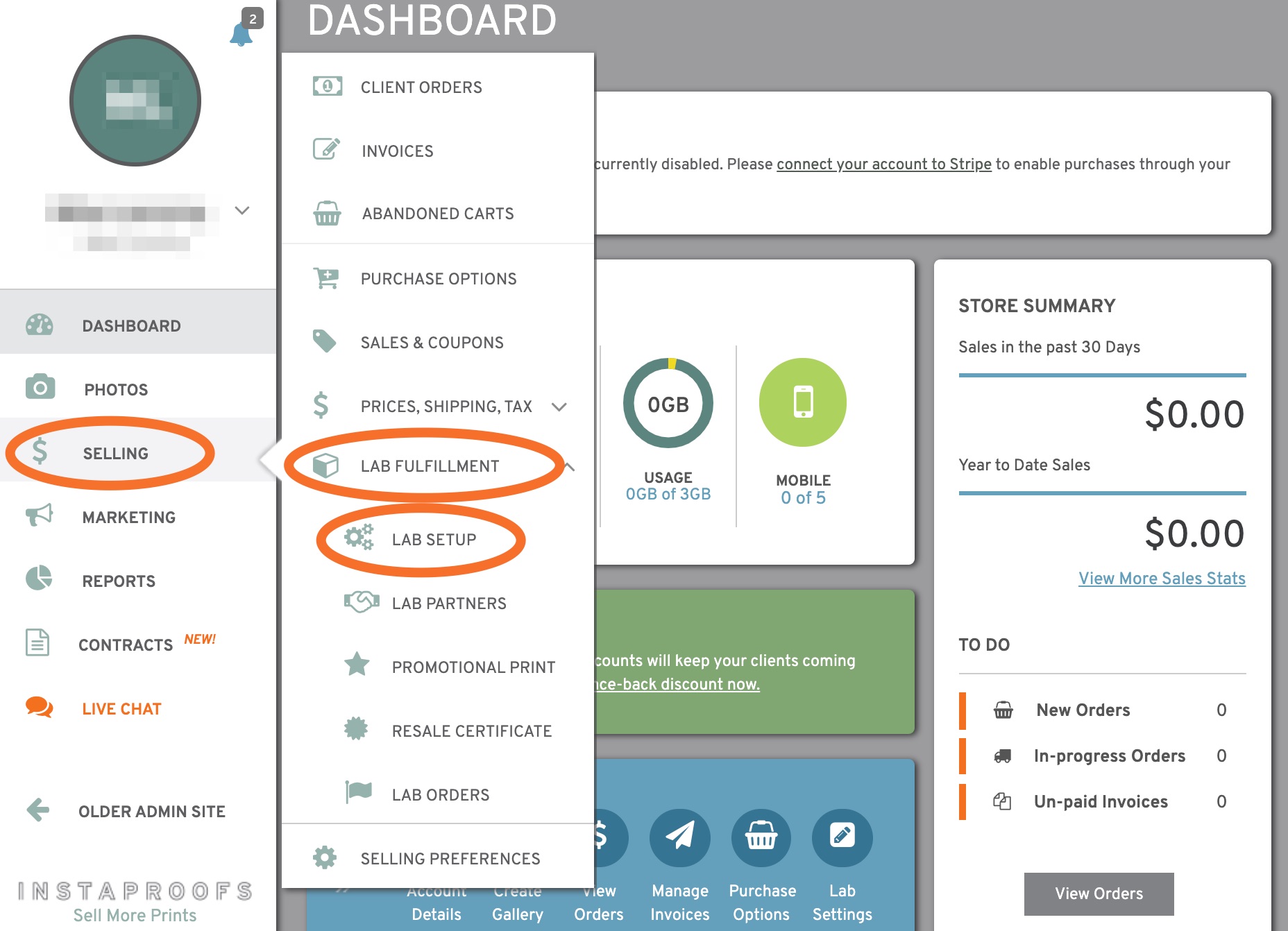 You can set Richard Photo Lab as your default lab by clicking on the "Adjust  the Lab Setting" button. Make sure that Richard is selected, and select the settings  you want—then click "Save"!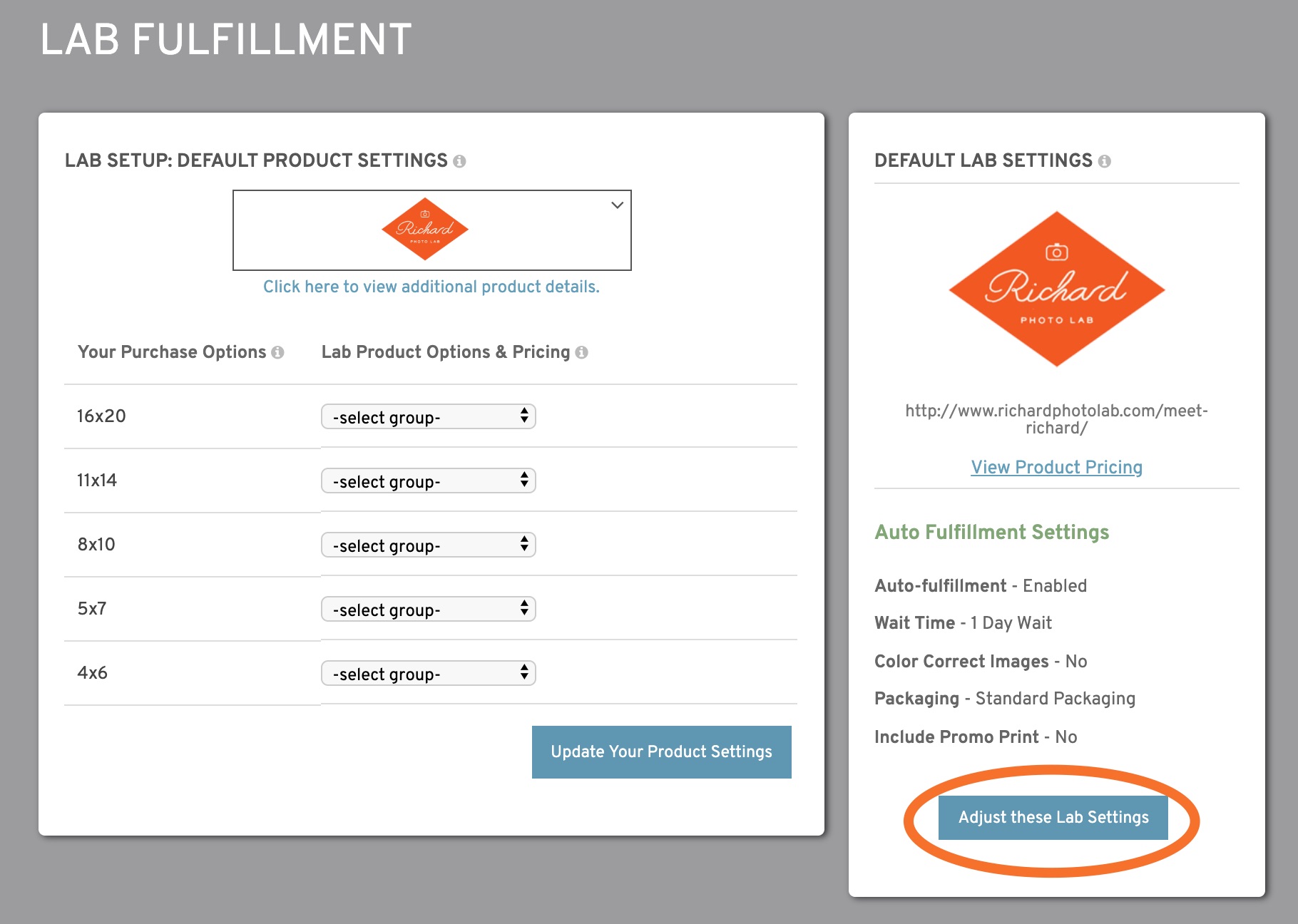 Your next step will be to add "Purchase Options" and "Set your Price Sheet".
Watch this video on how to set up "Purchase Options":




Watch this video on how to "Set your Price Sheet":

For a full list of Richard's product offerings through Instaproofs, click here