Log in to your Pic-Time account at https://us.pic-time.com/login
Select "Store" from the menu on the lower left side of the page. This will open up your store's settings, which include all of the print options for your store.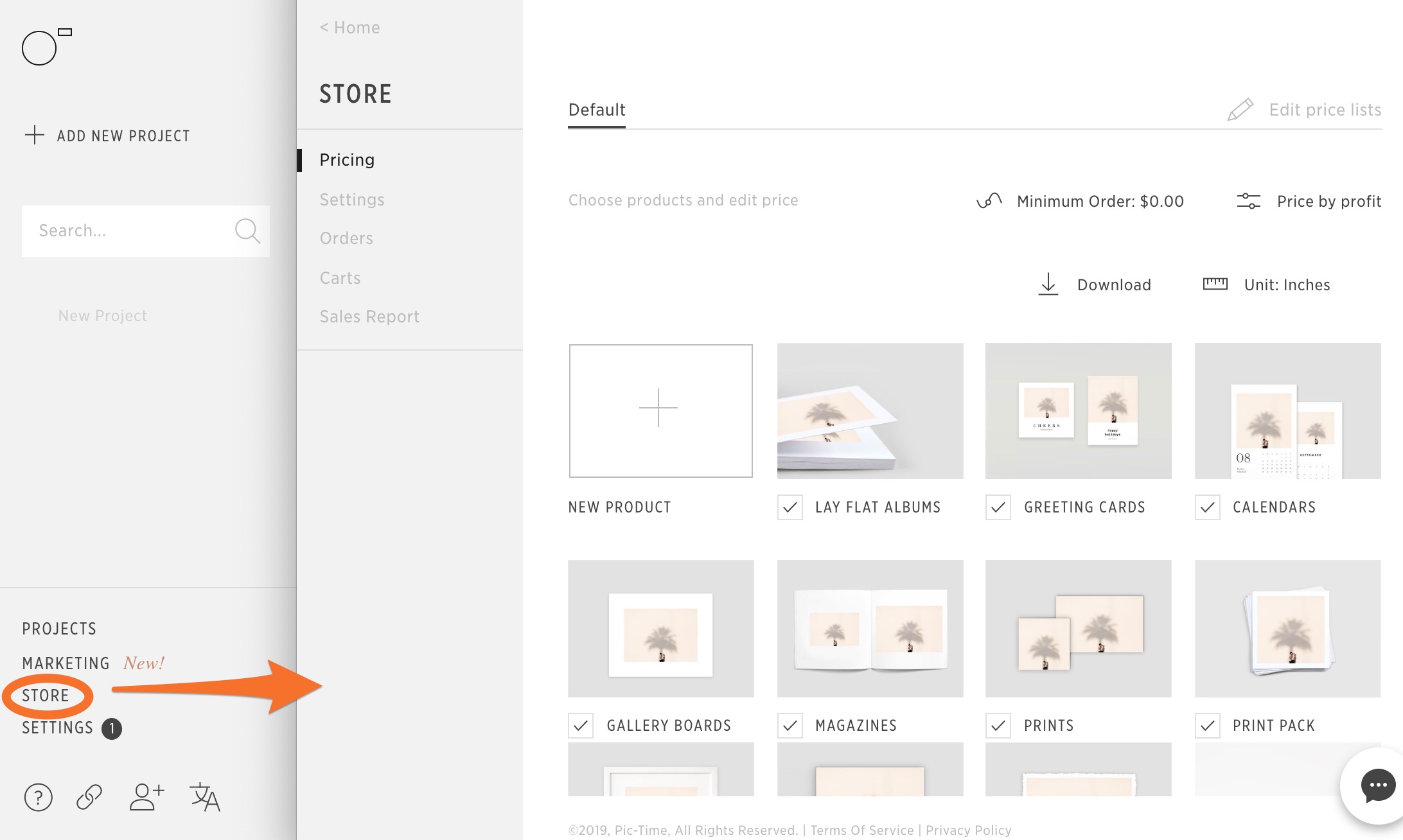 Clicking on a product will open up a box that lets you set prices and select your preferred print lab for order fulfillment.
For a full list of Richard's product offerings through Pic-Time, click here.
In the "Product Window" you can select your fulfillment lab and see the cost of each size offered. You can set your price and see what your profit would be on each print. Don't forget to hit the "Apply" button to save your changes.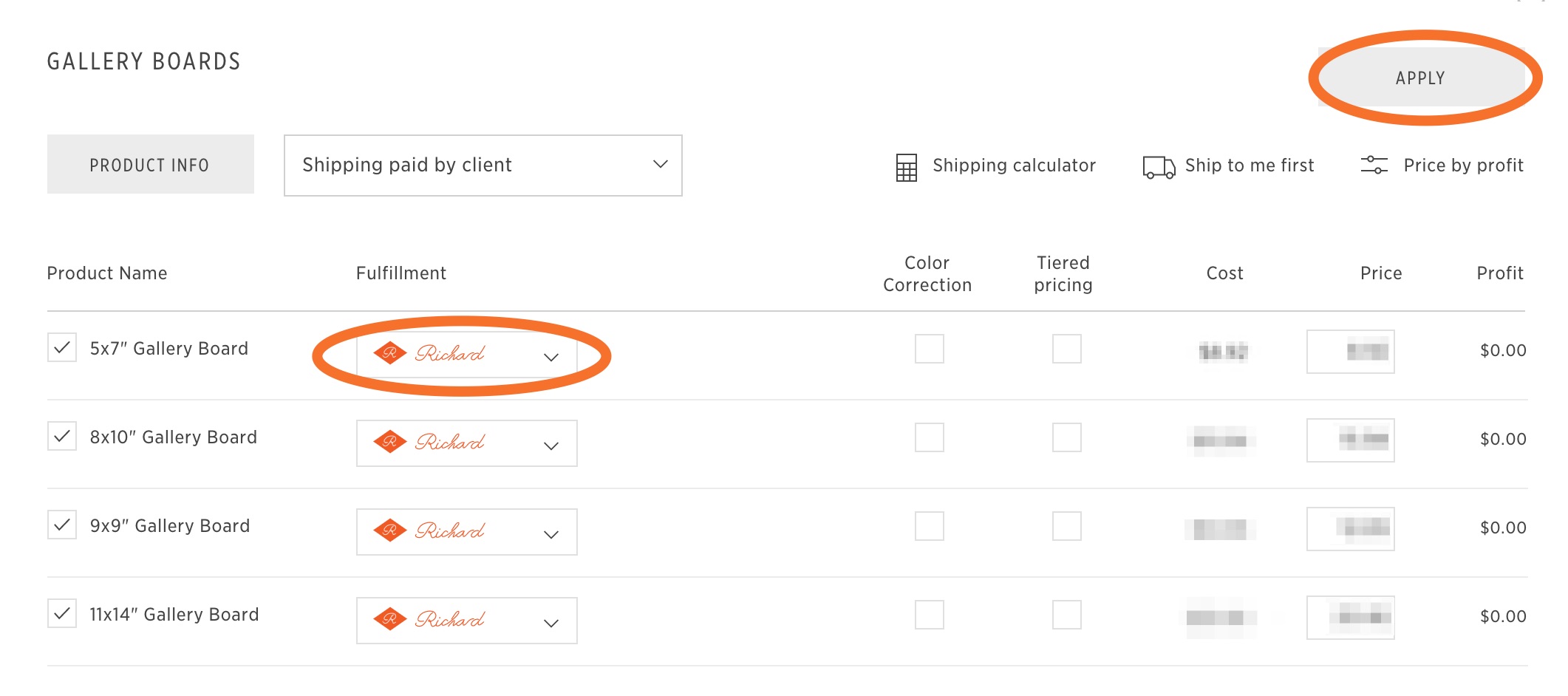 How to Select Richard as Your Default Fulfillment Lab for All Sizes
Information" window .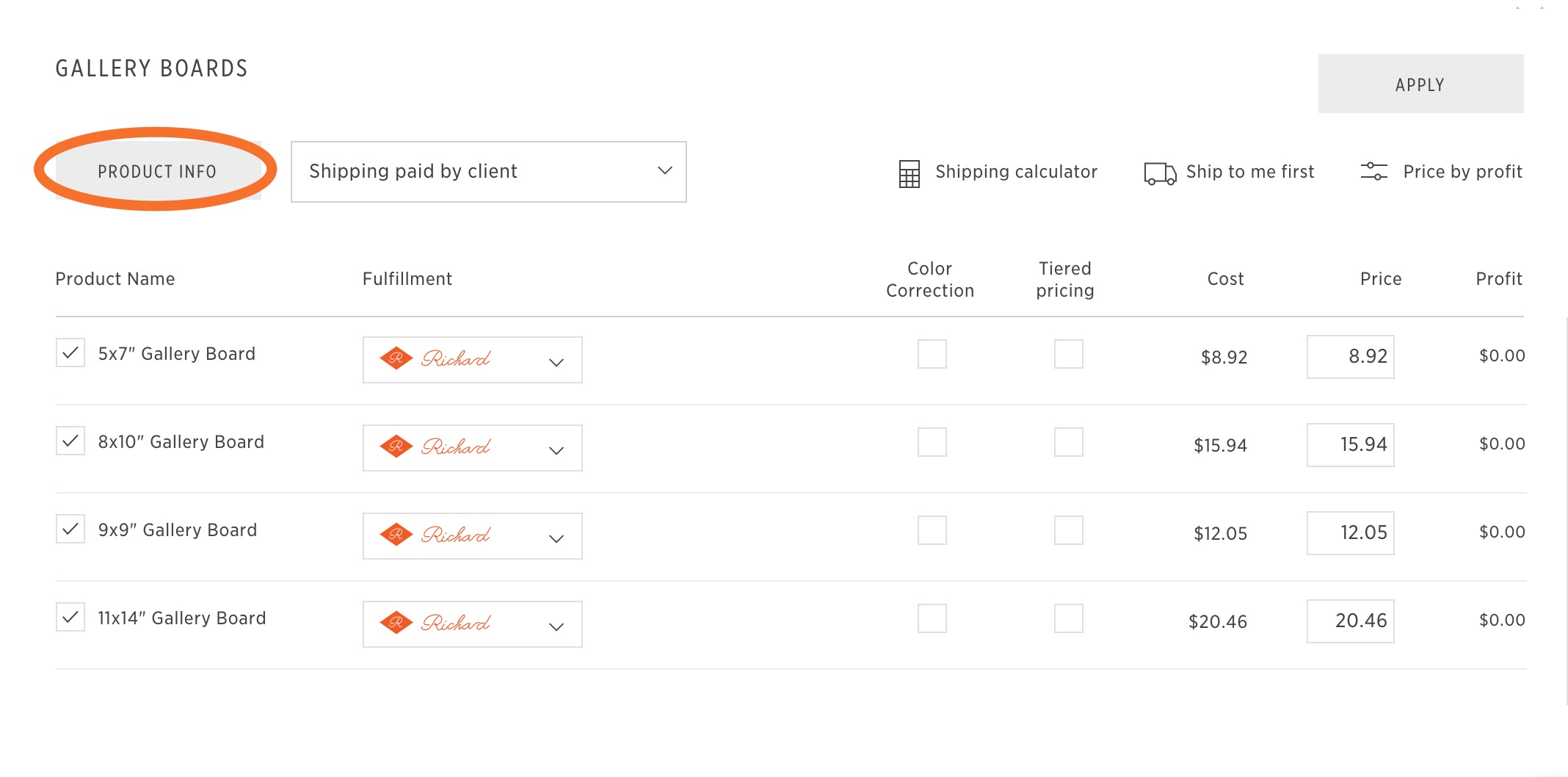 Click on the "Set to All Items" button. Then click the "Apply" button to save  your settings.